Events
Events are organised by our events rep, William Regan. Will has lots of experience running and organising youth events and so is the perfect fit for this role.
Organising these events mostly consists of contacting towers and agreeing upon when we will be able to ring during the day. Our events will currently be small enough that we will not need to have timetabled slots (like at the RWNYC), but this may be necessary as the YCRA grows.
Events are run by our mentors, who will adhere to our safeguarding policy and code of conduct. These documents are currently being reviewed, but will soon be available on our documents page.
Upcoming events
Below is a list of the events we currently have planned.
Keep checking back here for updates on what we are up to.
Winter event: 15th January 2022
The inaugural YCRA event! Come and join us in Birmingham for chance to ring with other young ringers at iconic towers such as St Martin's in the Bullring.
Our itinerary for the day is as follows:
| | | |
| --- | --- | --- |
| 11:00 – 12:15 | St Chad's | 8 bells, tenor 15-3-6 |
| 12:30 – 13:45 | St Paul's | 10 bells, tenor 12-2-13 |
| 14:00 | Lunch | There are many fine places to pick up a bite to eat on the walk between St Paul's and St Phillip's. |
| 14:15 – 15:30 | St Phillip's | 12 bells, tenor 31-0-21 |
| 16:00 – 17:15 | St Martin's | 16 bells, tenor 39-1-19 |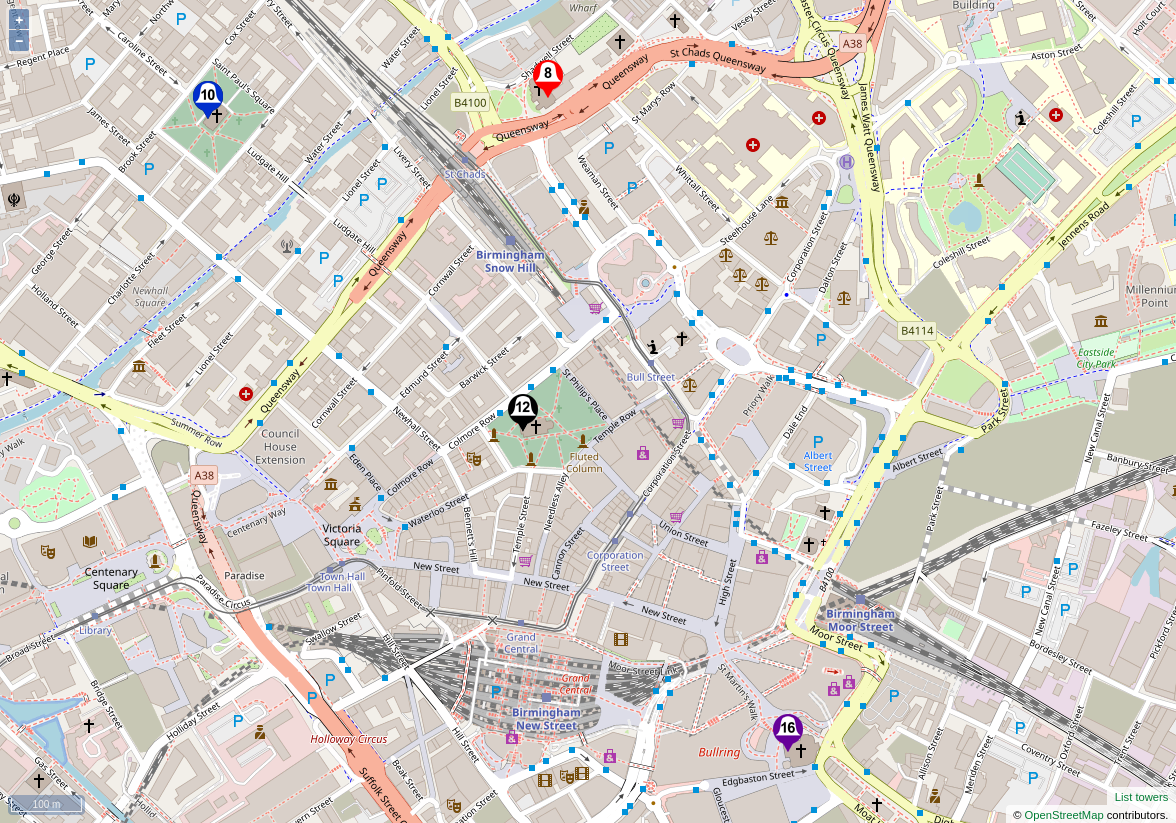 It is sure to be an excellent day so please do come along. All you need is your membership, so sign up and then get your ticket by filling in your details on the sign-up page!
We would like to thank Clare McArdle for her help in organising this event. We look forward to seeing you all there.
Summer event: September 2022
Come and join us in Nottingham for our YCRA Summer event. More details to follow!